It's almost here!!
June the 5th is quickly approaching. I can't believe I will be 26 (eek). When did I get so old? We're going to spend the weekend at my parents house and everyone has been made aware that the whole weekend is about me. Which is exciting because things aren't often about me anymore! Once you have kids everything becomes about them – and why shouldn't it – but, it'll be nice to be spoilt for a while.
Other than my birthday, another exciting thing is happening that day – Digiridoo Scraps is having it's Grand Opening! It's going to be awesome, so come along, take a look around and join in! There's going to be a games, challenges, freebies, a speed scrap (see below for details) and much more
Everything in the store will be 50% off (birthday goodies here I come) and when you spend $10 or more you get the gorgeous new collab kit by the amazingly talented Digiridoo designers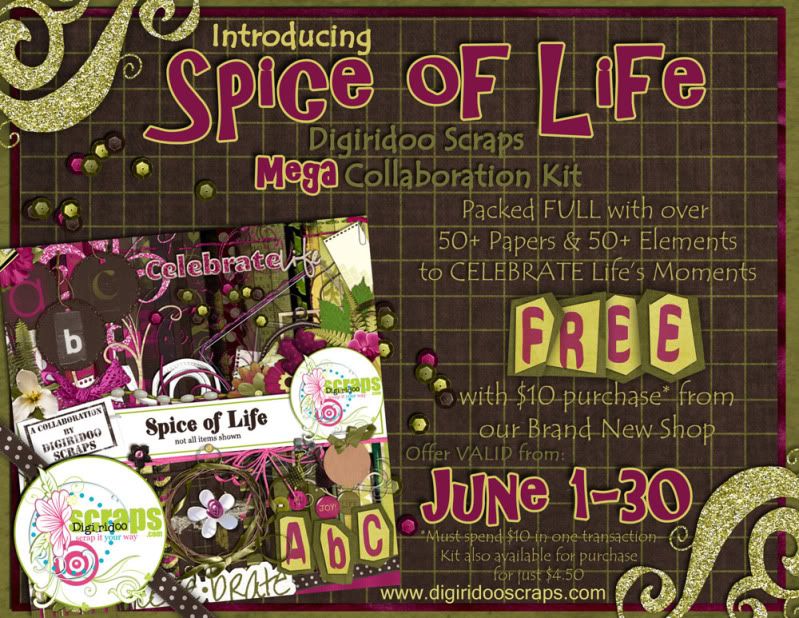 If you're looking for a fun, friendly, supportive digiscrapping community I really encourage you to check it out. I have found so many wonderfull people there and at a time when I really needed to. I started looking for e-pals because I was so so lonely but all I got were sleazy men replying and then I found the girls (and Bruce) over at Digiridoo!! It's amazing. I feel so welcome and accepted.
Anyways, enough gushing! I have some Project 365 to update:
Day 108: Attitude
Day 109: Teething

Day 110: Delicious!
I'll post today's piccie later (really, I will).