P365 Week 3 LO
Here's my layout for week 3 – I didn't get around to posting all the daily pics, naughty!
Credits the same as week 1
And now same Feb piccies
Celery boats + Tea parties – perfect afternoon fun 🙂
Suddenly Ellie is happy to catch, hold and play with bugs after being afraid to do so for so long. I don't know why she's changed her mind, but now she collects clicky bugs in the morning and beetles when we go into the yard and tries to catch moths.
I finally managed to get out of the house and what happens? It pours down, of course!
Kahlei catching a raindrop (can you see it). Somehow, she always manages to be asleep when it rains so today she, Ellie and I went to play in the light shower and then when it got harder after James came home he took her out again 🙂
Okay, on to other things! Today Kahlei took her first steps! Thank goodness. She is exactly 14 months old today. She was very proud of herself, though since that moment she's been intent on crawling again.
Also today, my new kit – Swan – was released.
I also have a freebie available on my CT blog, using Color with Caryn's Infused Grab Bag 1, which has been fully revealed (which I think is an awesome idea)!!
Here's a preview of the freebie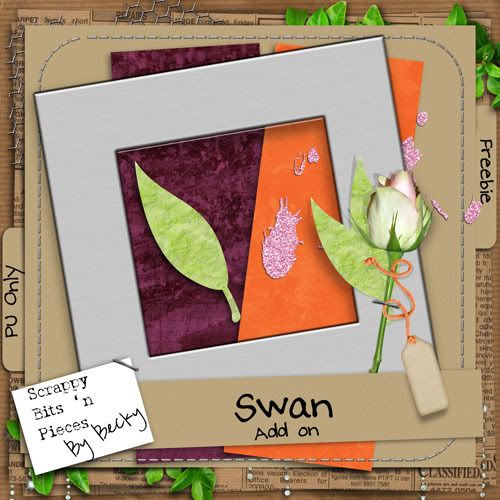 While you're there (at my CT blog) let me know what you think of my new look – created with, you guessed it, my new kit!!! I am hoping to combine both blogs as I find it difficult to keep both.