We Play: Puppets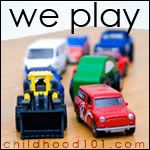 The new favourite activity in our house is gluing. Ellie, especially, simply loves it. At least once a day I hear "Can we glue?". Kahlei's starting to get the hang of pressing things onto her glue now, but mostly she just likes to paint with it. Ellie loves to layer things on top of each other to make colourful piles.
Yesterday, I got out some paper bags and asked if they would like to try and make puppets. Since it involved gluing, it was a popular suggestion!
Ellie and I got out the supplies and set up. Each girl got a glue stick and we began.
Twisting the corner to make ears
Gluing on eyes
Adding feathers
Kahlei decided she was finished..
and went to play with Paws while Ellie continued to glue
and glue
and glue
and glue … told you she loves it!
While we waited for our puppets to dry we had a run outside before a nice nap. As there was so much glue on Ellie's puppet we had quite a wait!
Eventually, though, we got to play 🙂
Our puppets had a lovely chat and even had time for a lovely cup of tea made by Ellie, which is one of her favourite imaginary games, she's forever handing us blocks or plain old thin air and telling us it's our cup of tea. I love how she 'makes' it too, she doesn't just say it's done, she actually puts things in and stirs and turns on a jug.
Come play at the Childhood 101 We Play link up.