{52 Weeks} Week 1: The True Me
Recently, I have been reading many new blogs. One of which is Fat Mum Slim, I noticed she was participating in the 52 Week Project, which I had read about back when I was first learning about Project 365. It took me a little while to realise that all of the entries for her project were photos of her (baby brain..)
Since number 51 on my 101 in 1001 is to 'Take a photo of myself once a month for 6 months', I thought I would look into it, as participating in such a project would make it easy to complete. I did a search on Flickr and found the 52 Weeks group, which was inspired by the 365 Days group – where the challenge is to Take one self portrait each day for a year. I love the idea of doing it for a full year, but I know there is simply no way I would be able to do it currently, much like my failed attempt at Project 365…
I thought, with all the changes going on, that now would be the perfect time to start. I'll take a photo a week of myself throughout my pregnancy and then into my weight loss journey. Hopefully, by the time my 52 Weeks are up, I will be half the woman I currently am. I am looking at this as a journey of encouragement and motivation as well as a convenient way to cross off another achievement. Not to mention, a way to document myself for a year. I am rarely in photos, as I much prefer to be the one taking them as using myself as a subject doesn't excite and inspire me. It's hard to compete when I have such perfect subjects in my girls.
________________________________________
So, this morning I made myself up a bit, which I haven't really done since joining in with
Bloggers Without Makeup
, before placing a stool in front of me and setting the camera timer. I took many snaps, most of which ended up deleted. I picked the photo I wanted to use and thought about some Photoshop editing I wanted to do – I figure I can also utilise this project to hone my photography and editing skills.
The girls and I went outside to do some painting while the sun was out and surprise, surprise I ended up with paint on my clothes, arms and cheek. I decided that my first week of this project should be a photo of me. As I am today. Me, as my life is now. I turned the camera on myself and did some more snaps before we went off to climb trees with the cat.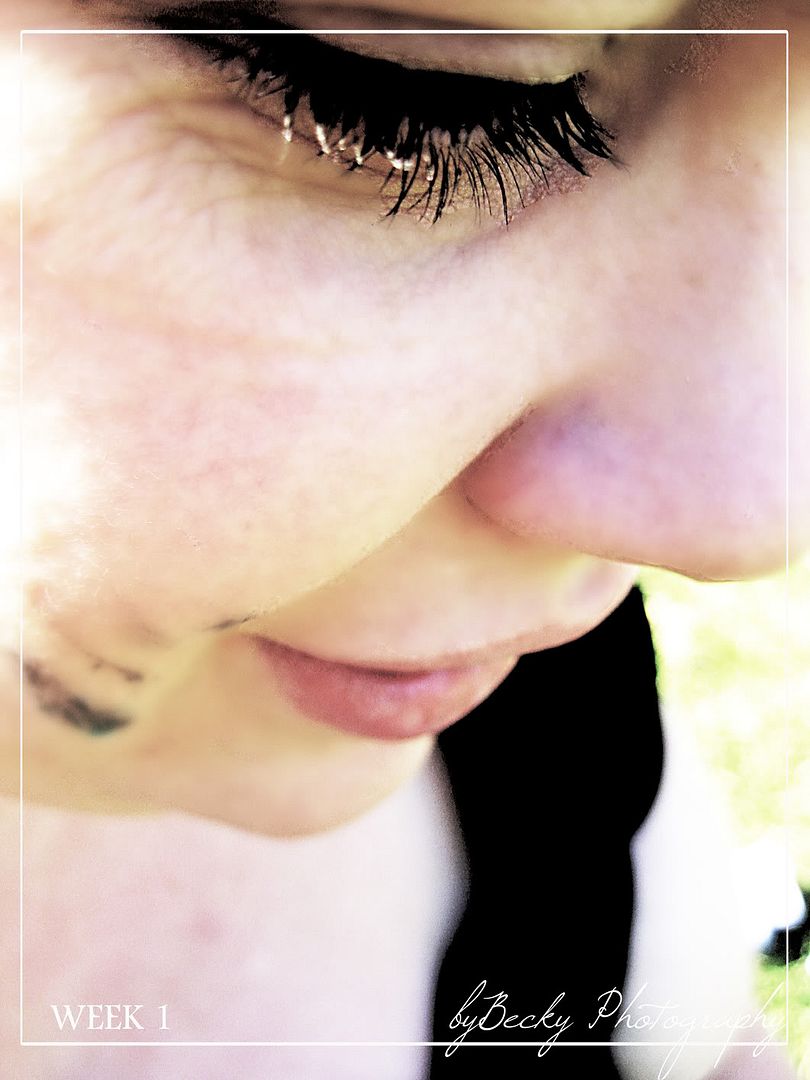 I was a little disappointed when I looked and saw I didn't have as much paint on me as I thought, but this is as true as it gets. White as a ghost, wrinkles under my eyes and paint on my cheeks.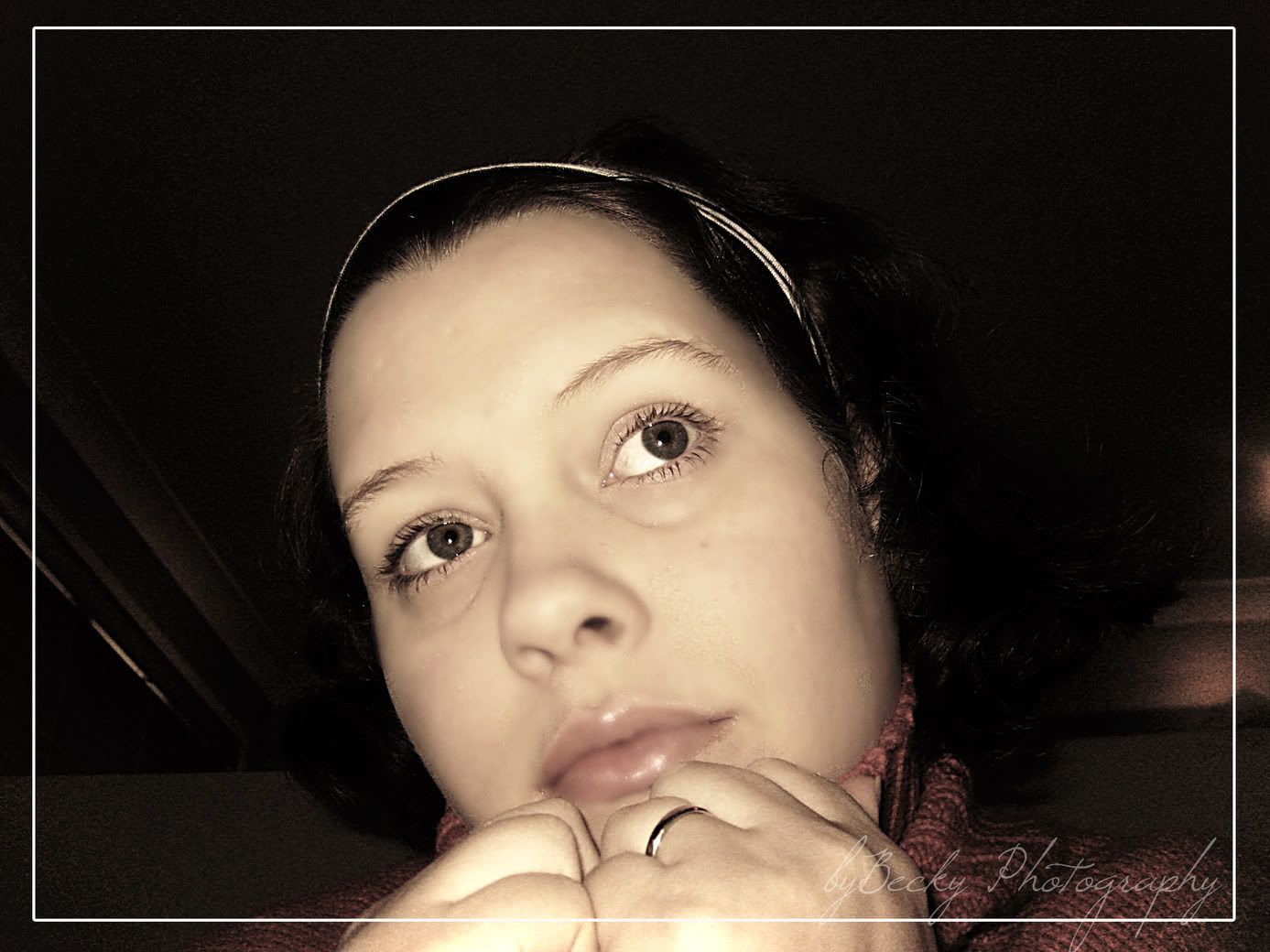 Here's my photo shopped, posed first choice, just because!