Turning of the Tables
Last Sunday and the Sunday before were not the best, my outings with the girls seemed to be going all wrong. I would come home distressed and broken.
This week I decided we'd try something different and go to the beach. We live so close but really don't go that often, for whatever reason, I'd never even contemplated taking the girls to the beach without James. Maybe I was nervous about taking them alone, maybe I didn't want him to be missing out. It was probably a bit of both. I figured we were all missing out by waiting for James to take us places, so this morning we got ready and headed out the door.
As it's winter, there was nobody else around for the majority of the time. It was beautiful, fun and peaceful. We watched people with parachutes jump from planes to another beach and people on jet skis as we had a wonderful morning.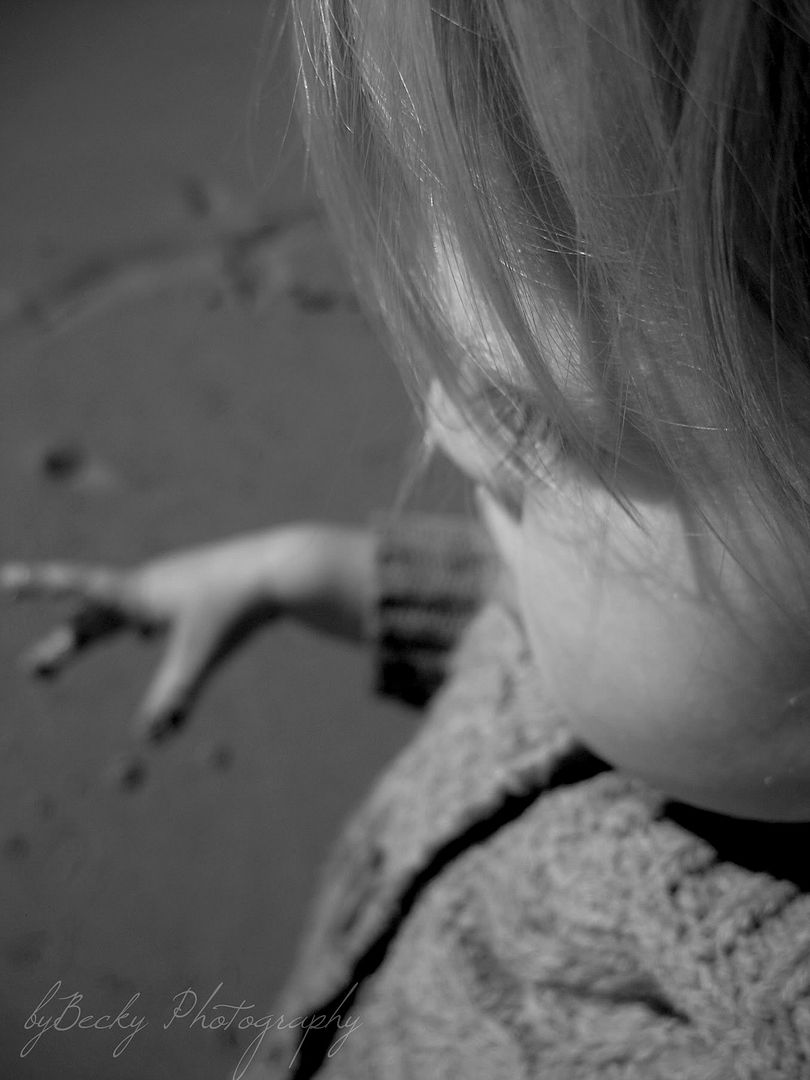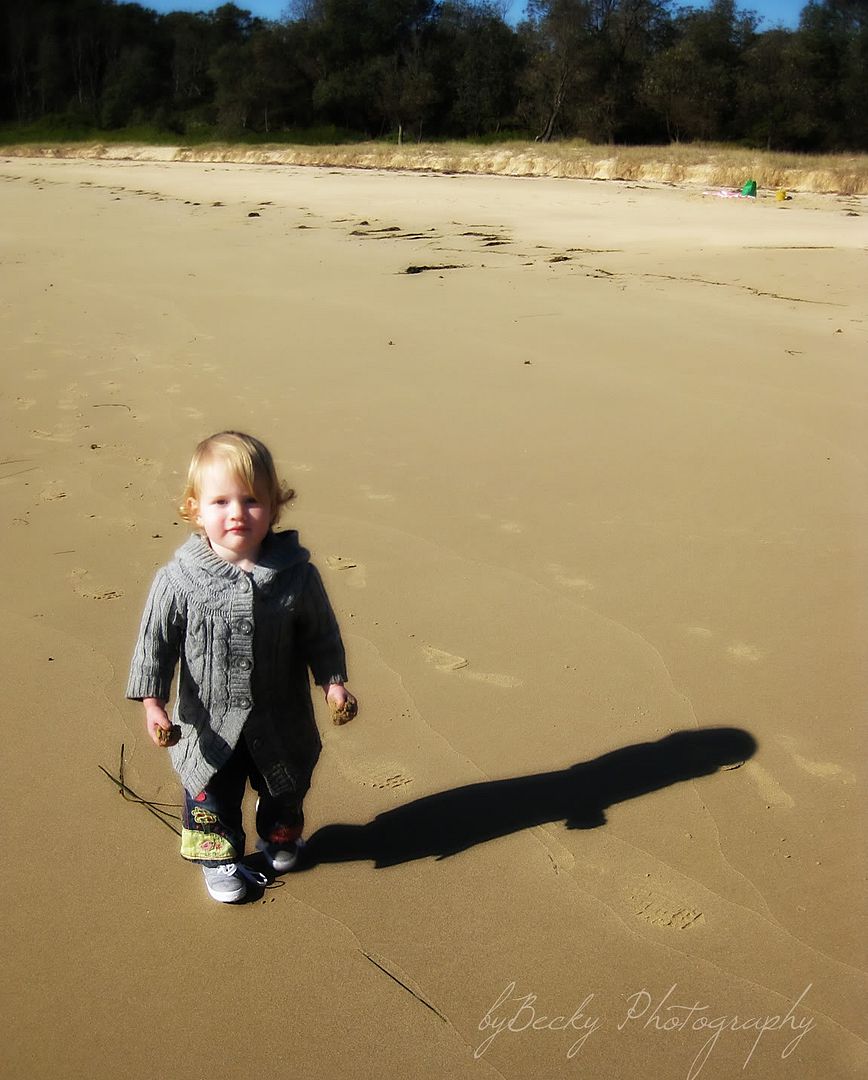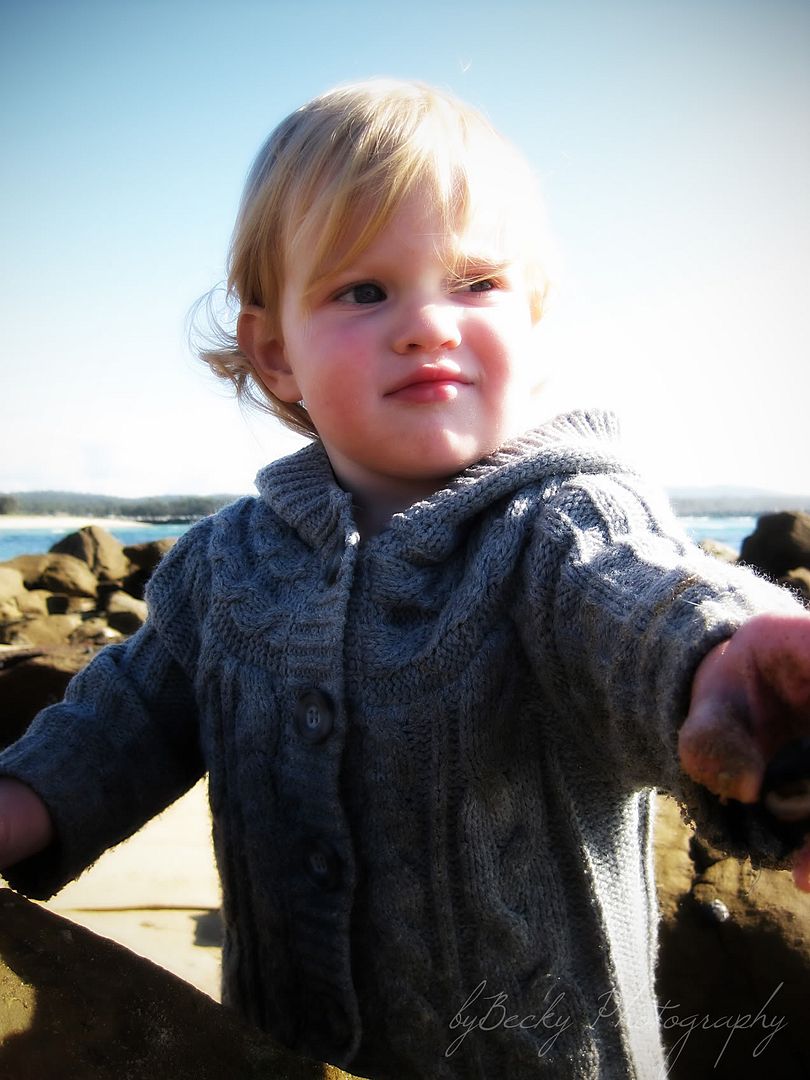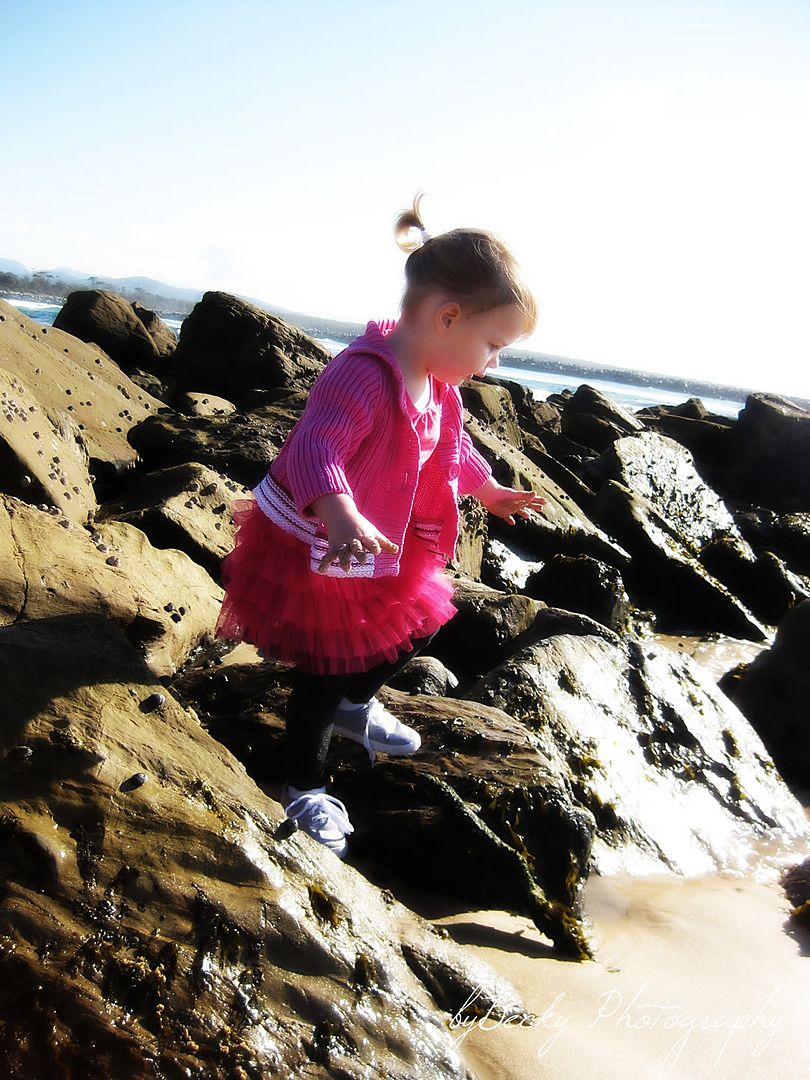 Unfortunately, after we had a nice snack at the bakery shopping followed, which was not so blissful with two tired toddlers in tow! I was cursing James, just a tad as I carried a grumpy Ellie while trying to push the trolley without hurting my belly/hips/back.
Today was better.