September Project Smile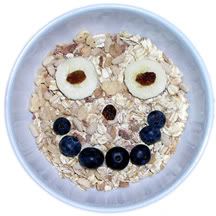 At the end of August, I happened across
A Beautiful Mess
, where Alicia blogs about her life and shares amazing photos, yummy recipes (check out
these
, yummo!) and, recently launched the first
Project Smile
. If you want to know more about the idea, visit
here
.
The basic premise is to capture the moments which make us smile throughout the month, to give ourselves something positive to focus on and to remind us to be grateful for the little things in life. As I mentioned when I recently joined in with Maxabella's Saturday Grateful, I sometimes need to be reminded to pay attention to these kinds of things and this idea really grabbed me.
I have to admit, however, that I forgot all about it, until Alicia did a post about the project again. I decided to start a list so that I could compile it all together at the end of the month and here we are!
Here are some of the things that made me smile during September (in no particular order):
* Random lovely comments on my FB wall (thanks Ethan + Case)
* Ellie 'reading' Hairy Maclary with me.
Me: Muffin McLay
Ellie: Like a bum in the hay
– I wanted to post a video with this, but couldn't get it to work. Once I've figured it out, I will put it up.
* Ellie telling me "I love you SO much." Just because.
* Stumbling on blog posts which have me in stitches
* Watching my girls as they wander around with my camera, being little photographers
* Kahlei laughing her head off at Ellie before telling her "You're funny."
* Celebrating being Perfectly Imperfect thanks to Kate of Picklebums
* Hearing random snippets of Hamish and Andy on the radio when I pop out to the shops, especially when they're singing about Hamish dressing up his gfs cat…
* Sweet packages of beads from a lovely blogger, Philippa of House of Baby Piranha, leading to lovely jewels being made and worn
* The smell of our freshly blooming Jasmine wafting in through the window on the Spring Breeze before I go to sleep
* Free dance parties, thanks to our neighbour's loud music
* Fairy Picnics in the backyard now that the weather's warming up
* Paws snuggling up behind me on the couch
* James playing with the girls outside, hearing their delighted laughs
* My lovely new Cannon EOS 550D, which unexpectedly arrived today
What made you smile this month?