October Project Smile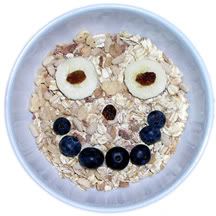 October was a full month for our family. There were many big moments, full of smiles but in the quieter, more normal moments I found it a little more difficult to focus on catching those things that made me smile as I struggled more and more with the pain and exhaustion of this pregnancy. There just seemed to not be enough energy left to take note and remember.
I started a list at the start of the month, as I did last month, but didn't want anything important to fall through the cracks. That's the great thing about photos; the ability to go back through the month that's passed and try to recapture moments which might have gone unnoticed otherwise.
So, here's some of the things that made me smile in October:
* My first ever Baby Shower. It was an amazing, heart warming affair, especially considering my mother threw it in a town where neither she nor I live and it was attended by friends I haven't seen in many years, most of which I only have contact with through FB and some that travelled to be there. The morning was what I had once imagined a Mother's Group would be like, what I had always wanted., surrounded by amazing women sharing stories, laughs and morning tea.
* Child-free time spent with my husband
* Taking a little time for me – painting my nails for the first time in 4 years
* The excitement and cuddles from my girls after their weekend away from me with Nanna
* The patience of Craig Lowndes as he was surrounded by not-so-patient fans for signatures. He's a seriously amazing, happy person
* Playing cards. It's a family thing, but it's been oh-so-long since we've done it and we got to catch up as well as meet Josh's girlfriend, Tammy, which was wonderful. Even though he told us she was CRAP at cards. We were scammed. Big time. Not only was she not crap, she was a card shuffler extraordinaire!
* The Bathurst 1000 and our team winning. It was an exhausting, wonderful, exciting weekend and the fact that our team got first and second!
* Getting the chance to spend time with my sister, Kirdy, oh how I miss and love this girl
* The compassion of Kahlei. She is just such a loving, caring soul. Only recently, Ellie got a time out for hitting Kahlei, leaving Ellie crying. When Ellie came out, Kahlei rushed to her, gave her a cuddle and a pat on the back while asking "You right?"
* Nanna. What more can I say? Aren't mums awesome
* Getting ready for my baby boy; buying, washing and sorting tiny blue clothes
* Spring cleaning our room and setting up the bassinet
* Sam's Pizza. Seriously best ever, it's a little bit of happiness in a pizza
* Getting down to single digits in the countdown to the end of my pregnancy…
* Taking another week to grow my bubba boy to be sure he's as healthy and ready as possible
* James making masks with the girls. It's the first craft he's done with them and they so love when he does things like that with them
What made you smile during October?