November Project Smile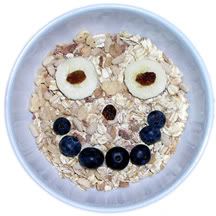 Time is a funny thing. The first week and a half of November seemed to drag on and on and on, now suddenly it's December, Christmas is just around the corner and 2011 is quickly advancing on us.
November has been a big month for our family. It's been busy, exciting, exhausting and full of smiles. Here are some of my happy moments;
* Having an extra week to get ready for bub meant we had everything we needed for his arrival
* Seeing my first ever whale, watching the amazing display as the baby whale played in the ocean
* My Mum winning Oprah tickets and having me down as her guest! It seemed like it couldn't be possible, things like this don't happen to me!! So exciting!
* The arrival of my baby boy, he is so completely beautiful and perfect <3
* That newborn smell. It's simply delicious
* My mum being here to get up to the girls in the morning, or settle Jasper when I was exhausted
* Kahlei's reaction to me feeding Jasper. Every time she sees him attached to me she looks shocked, puckers her lips and says "No! Baby!" and then tries to push me away from him. It cracks me up every single time
* How excited both girls are to hug, kiss and hold Jasper
* The special bond Ellie and Jasper already have. She lies down with him on his mat and they look at each other for ages. She talks to him and pats him and asks him how he got so tiny and he just looks at her so lovingly
Now that we're into the last month of 2010, I thought it would be the perfect time to tackle another of my
101 in 1001
projects. Number 85 on my list is;
Write 5 things I am grateful for everyday for a month
and with wakeful nights, toddler tantrums, 3 year old attitude and the general craziness December brings, I thought this would be the perfect month to focus on what I am grateful for on a daily basis. It might just keep me sane!
So, today, the first day of December I am grateful for:
1. Jasper sleeping longer and settling better at night
2. Our clothes horse; otherwise we wouldn't be able to get any clothes dry in this rain!
3. Chocolate
4. James cooking dinner
5. Bed time 🙂
What are you grateful for today?