My Birthday Girl
In the midst of all that's happened this weekend, my beautiful Kahlei turned two. It was a lovely day full of pressies, cake, Pa, Grandma and Aunty Caroline. I can't believe my baby girl is two already. Terribly two. I am pretty sure somebody flicked a switch the moment she got up on her 2nd birthday. Tantrums and drama are now her speciality, luckily they're not an all day thing. Mostly, she is still her cheeky, adventurous, caring, amazing self and I am so very proud of her.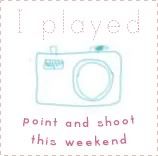 On another note, today I am grateful;
1. My children and their different and amazing personalities
2. My dad, who is exhausting himself by looking after my precocious children, hanging our clothes, cleaning my house. Awesome 🙂
3. The lovely Community Health nurse who came today and made me feel understood
4. Saying yes instead of no. Making appointments for people to come to the house that I would normally avoid. Taking little steps to over come this PND
5. The completely wonderful, heart-felt and touching comments left on my previous post. All the warm thoughts, shared experiences and words of support have left me floored. Thank you, thank you, thank you!! I know I will be returning to read your responses time and again.You have all made my day.
I have some of you to contact about what you've shared, I will be working through that.