Update: 30 Before 30
Next Wednesday is my birthday, so I thought it was about time to share a how my 30 Before 30 ended up. After a bit of a tanty throwing-in-of-the-towel, I am a little surprised with how much I have crossed off.
1. Get a tattoo – Fail
2. Go to a night club – Fail
3. Try a cocktail – Done! I enjoyed my first cocktail, a White Chocolate Sling and was quite sad we had only ordered one before our movie and writing this, I am quite sad I haven't had one since!

4. Lose weight – Done! I didn't give myself a number, so I can call this a success.

5. Run 5ks – Fail
6. Visit Queensland – Fail
7. Attend Digital Parents Conference '13 – Fail
8. See a movie in Gold Class – Done! This is where I tried my first cocktail. I will never think about going to the movies the same way again. Such luxury. We plan another trip to Gold Class in August when we go to see Pink. I am pretty excited about the whole weekend and am totally counting down.

9. Finish a manuscript – Fail

10. Do the Illawarra Sky Walk – Fail
11. Try sushi (non-fish) – Done! I tried a lovely chicken and avocado style (taking out the avo as I hate the texture). I did enjoy it but can't say I loved it. But, maybe one piece is not enough?
12. Write my will – Done!

13. Have a romantic night away – including a romantic dinner in a restaurant – It's on the books of next Saturday night!

14. Take a family trip to the Zoo – Done and Done! We have visited Canberra's National Zoo and Aquarium, Sydney's Taronga Zoo and our local Mogo Zoo … quite a bit. It's something we're enjoying together.

15. Win NaNoWriMo – Humongous fail!!
16. Have Case take family portraits – Fail
17. Print the blog into a coffee table book – Fail
18. Learn to change a tyre – Fail BUT maybe James can squeeze it in??

19. Grow BeckyandJames.com – We have had some steady growth with some lovely community connectedness, which is what I wanted, so DONE!
20. Frame and hang one of my photos – I have been told my mum is on this one. I took and chose the pic and she's having it turned into a canvas for me to hang.. sooo, half done?

21. Start my 100 Strangers project – No BUT I have decided I WILL. I have been checking out this list of tips and tricks to help me get the courage to start.

22. Secure a paid writing gig – This isn't exactly what I meant, but I am going to count my Lego sponsored post/giveaway so that I am not failing yet another one!

23. Learn to use the sewing maching – Fail
24. Write and publish an eBook – Fail. No idea what I have to offer, except maybe tips on failing to reach your goals?

25. Spend a whole day writing/arting, undisturbed – Fail
26. Have a night away alone – Fail, though not for lack of trying, planning (or dreaming) and begging

27. Sell 5 of my photographs – I have sold two photographs, so didn't quite get there. Two is a good start, though, right?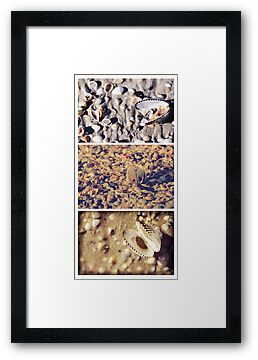 28. See something 'Big' (ie The Big Banana) – Fail
29. Get a funky haircut – I am changing this to 'Get a stupid hair cut' because I did that and it's STILL barely grown.

30. Delve into Self Love – I started a self love project last June, which wasn't as comprehensive as I had hoped but I have Art Journaled, taken more photos and started my Smile File. There is more to do, more to learn and more compassion to be shown to myself and I think I might commit to another Self Love project for June this year.

And, obviously, 31. Have another baby, didn't happen. Another fail.
Is it time to make a 40 Before 40? Hehe.
Did you do a 30 Before 30?
Did you make it?
Linking up with Essentially Jess.
P.S. I mentioned in my last Smile File post that I would love you all to join me, with June just around the corner I thought I would remind you of the details;
June is my birthday month, I will be 30 and I will need as many of you sharing smiles as possible, because THIRTY, people. I will be doing my normal Smile File post on the 2nd of July but will be sharing other moments via Instagram and facebook with the #JuneSmileFile hash tag. Please feel free to join in however you like. Video, photos, daily/weekly posts… Join me in finding the good.